Edward Watson Portrait of a Dancer
£

950.00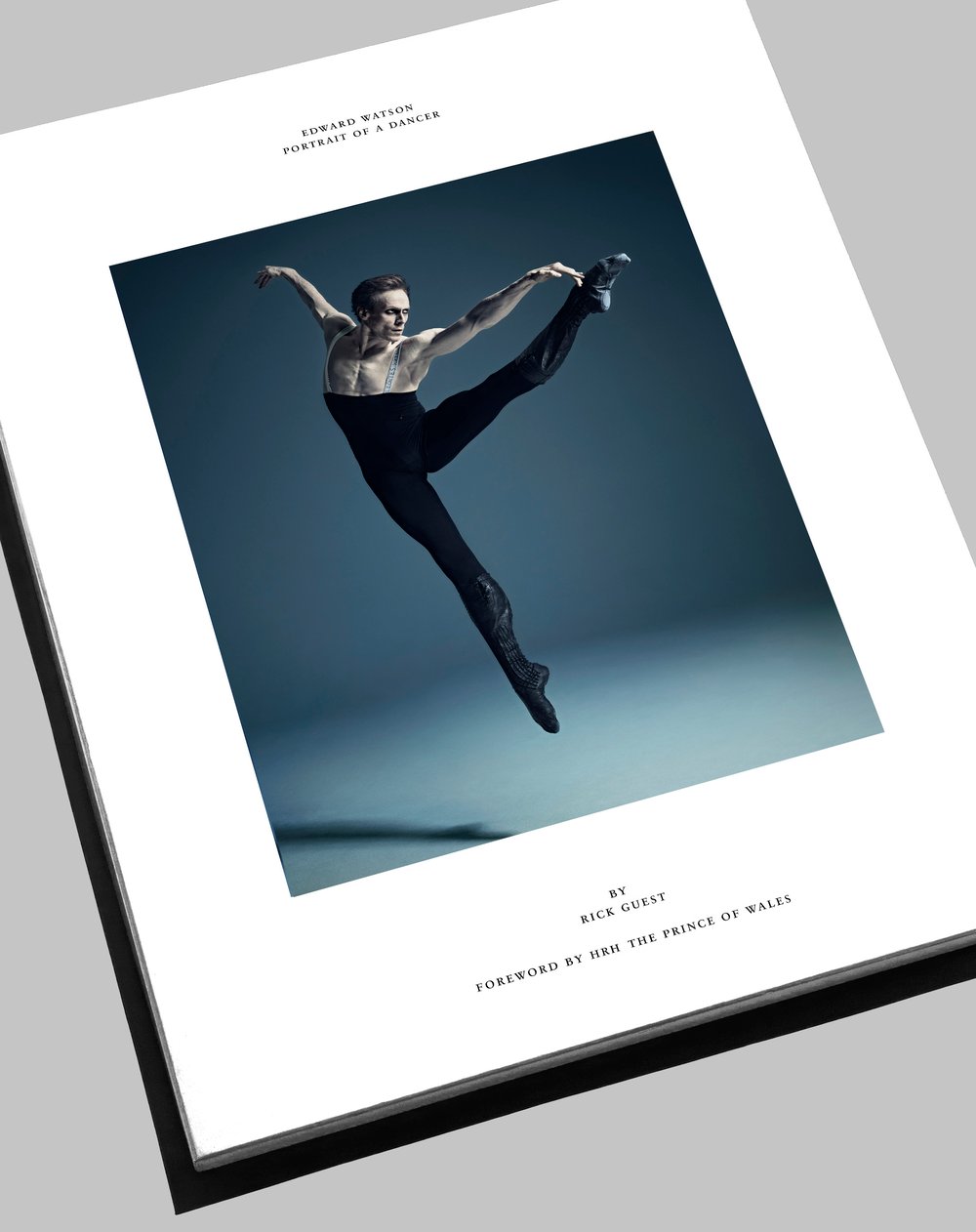 In celebration of Edward Watson's 30th year with The Royal Ballet School and subsequently The Royal Ballet Company, Rick Guest and his collaborator Olivia Pomp have produced an incredible landmark portfolio that honours both his career and spirit.
Edward, Principal of The Royal Ballet is a giant among dancers. He is both the only British male Principal currently performing and is the longest serving Principal at The Royal Ballet. He has had an astonishing career, having had more roles created on him than any other dancer in The Royal Ballet today.
In a highly limited edition of 250, the folio is comprised of a large format boxed collection of prints, accompanied by a booklet containing a newly commissioned essay on Edward's life and career by dance critic Sarah Crompton, many intimate backstage photographs, and a foreword by HRH The Prince of Wales.
The selection of 30 individual loose prints are a series of portraits that explore Ed's unique physicality and character, and homages to a selection of some of his signature roles, such as Mayerling, Carbon Life, The Metamorphosis, Alice in Wonderland, Infra and The Winter's Tale, as well as portraits with his closest colleagues, Kevin O'Hare, Christopher Wheeldon, Arthur Pita and Wayne McGregor.
The folio is a staggering 650mm x 500mm, with prints to frame or keep boxed.
There are only a few copies left in the edition.